Re:Con
​​Re:Con is Contact's Young Programming and Producing Team. They help to decide what shows we have at Contact and work with us to produce their own events.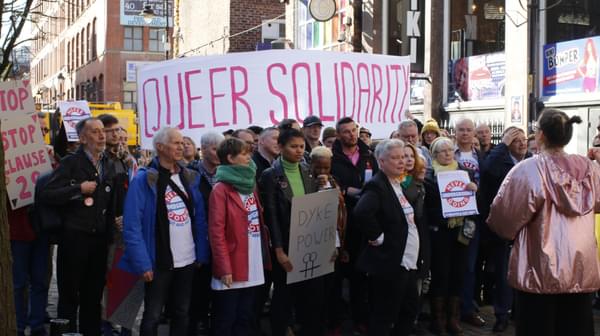 ABOUT RE:CON
Re:Con originated in 2010. Each Re:Con cohort has delivered incredibly special and individual events, and have brought amazing pieces of work to our programme.
Many past Re:Con members have gone onto great and varied careers in the arts – several as successful producers, including our own CEO/Artistic Director Keisha Thompson!
Re:Con participantset the opportunity to be a part of Contact's decision-making processes, including selecting the shows and projects we programme; feeding into commissioning decisions; and helping shape what themes our forthcoming productions might follow.
"We increased our knowledge in artistic curation ten-fold...I formed and maintained professional relationships across different organisations and...learnt to tie together the stakeholders' opinions and support the artists' final vision".

Lizzy Onwuka-Okyoe, Re:Con 2021 alumni and Assistant Producer at tiata fahodzi, the UK's leading British African heritage contemporary theatre company
---
WHAT DOES RE:CON INVOLVE?
Go and see work: receive a budget to spend on experiencing new work that Contact will consider for their programme.
Produce work: receive a budget and a fee to produce a final event that the whole Re:Con team works on, and lead on this from initiation of an idea to completion.
Undertake masterclasses: in key areas such as fundraising, budgets, and creative producing.
Shadow team members: be a part of key moments in Contact's programming and producing processes.

'Re:Con gave me the boost that I needed to begin a career in the arts. I gained countless skills and grew an incredible network over the year. Since finishing the programme, I have worked exclusively in the arts.'

Rowan, Artist and Facilitator
---
CURRENT RE:CON COHORT
---
'Re:Con was undoubtedly the catalyst to my career as a Producer. Being supported throughout to explore your creative voice and most importantly, the licence to make decisions and representing Contact, was for me, a career-changing year that made me pursue it professionally.'

John Tomlinson, Producer, Sheffield Theatres
---
HOW TO GET INVOLVED
We are not currently recruiting for Re:Con.
Please keep an eye out for when we are looking for our next cohort!

You can also Get Involved with other projects at Contact here.
In the meantime, why not express your interest in the form on this page?
We can't wait to hear from you!