Access
Contact offers various access provisions to ensure that you have the best experience possible during your visit!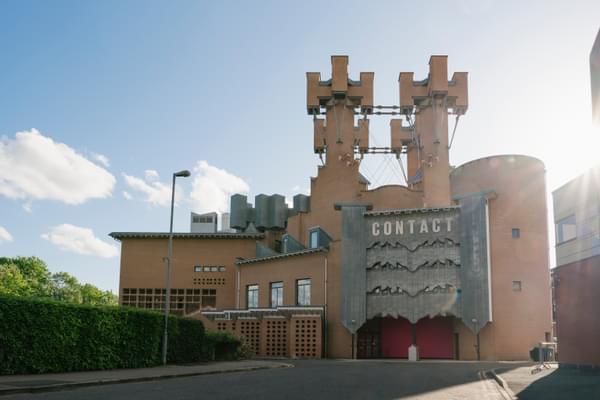 We offer a range of access performances. Please see individual show details for further information.
Our Box Office and Bar and Cafe are situated on the Ground Floor and step-free.
Lift access and accessible toilet facilities are available throughout the building.
All of our performance spaces have wheelchair access.
Wheelchair spaces are available across all performances.
Our Space 1 auditorium is equipped with an induction hearing loop.
We offer complimentary tickets for personal assistants.
We accept babes in arms. Children who can sit in their own seat unaided should have a paid-for ticket.
Our Seating Measurements
Our central seating bank chairs are 50.5cm wide with immovable armrests that are shared with the seats on either side. There is 28cm depth of legroom.
Our boxes, which line either side of the auditorium, are 208cm wide, have no armrests, and have 44cm depth of legroom. These are sold as seats for 3 people, which allows 69cm width for each person.
The chairs are 39.9 cm wide each, have no armrests, and have 53.3cm depth of legroom.
The chairs on the front row can be moved to accommodate wheelchairs.
If the seats aren't appropriate for you, please contact us and we can explore options available to ensure that you are able to see the show.

Please see images of our seating below.
Image gallery
Images of Space 1 Seats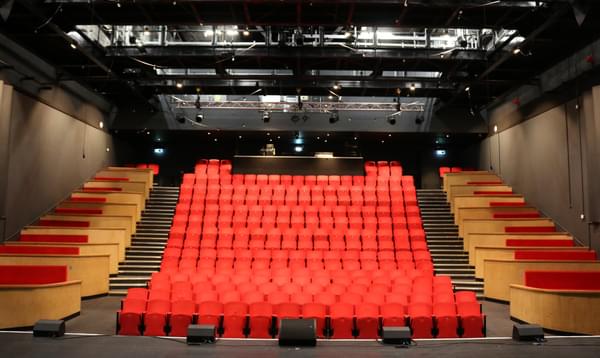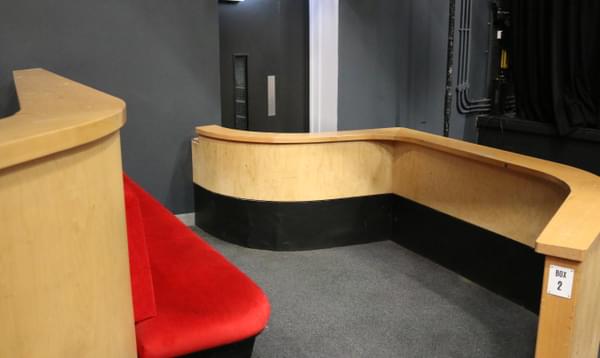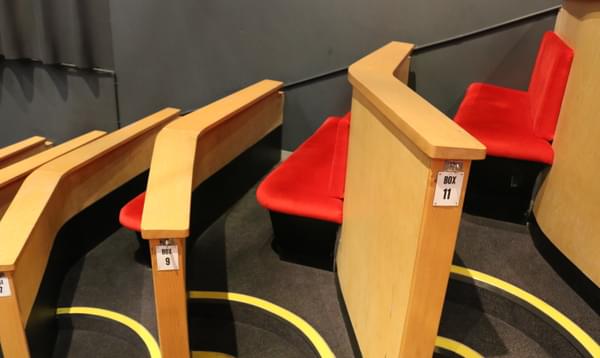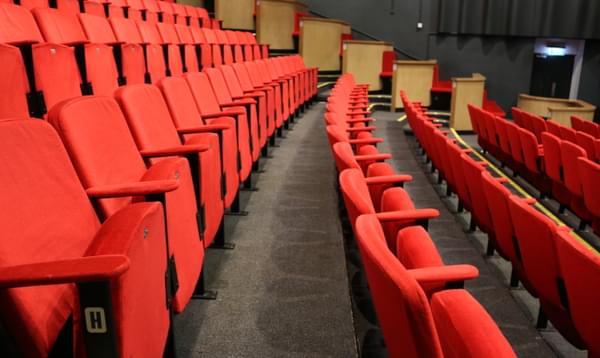 Image gallery
Images of Space 2 Seats