Our Spring 2023 Season is Here!
News
27 Apr 2023
News Story
Spring is shaping up to be a spectacular season at Contact!
Spring has SPRUNG!
Okay, maybe not quite, but we can't wait to welcome you to our spectacular Spring 2023 season.
From dance, theatre and comedy to an afro-futurist space odyssey, we've got something for everyone at Contact.
---
COVID SONG CYCLE WATCH PARTY | 28 JAN 2023
Join us for a Watch Party that premieres a short documentary film, charting the pilot phase of a new choral co-creation project Covid Song Cycle; which is a collaboration between Manchester-based artists – composer Michael Betteridge and poets SAF, Ella Otomewo, mandla and Princess Arinola – in co-creation workshops with four distinct community groups- Sheffield Community Choir; N-Choir; Wild Voices and York Chapter House Youth Choir.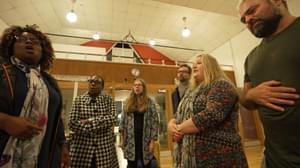 ---
50 HOURS OF FOCUS | 30 JAN – 4 FEB 2023
50 HOURS OF FOCUS is a week of talks, workshops and masterclasses that explore the arts industry's most burning issues. Arm yourself for 2023 and beyond with wisdom and skills from an acclaimed selection of artists and experts, connect with others working in the creative industries, and have the chance to meet the Contact team.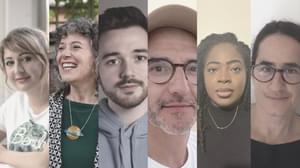 ---
WASTELAND | 1 – 3 FEB 2023
Created to mark the 25th anniversary since the demolition and 30 years since the rise of UK rave culture, WASTELAND is the highly anticipated new dance theatre show from acclaimed British choreographer Gary Clarke and the sequel to his multi-award-winning production COAL.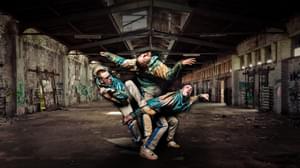 ---
JOSIE LONG: RE-ENCHANTMENT | 3 MARCH 2023
The triple Edinburgh Comedy Award nominee, underdog Fringe hero and delirious new mother (the first person to have two babies) returns with a show about the changes wrought by time, passion, moving to Scotland, and loving the world under – let's face it – difficult circumstances.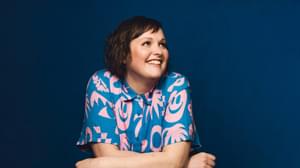 ---
TURN | 10 MARCH 2023
Turn is Word of Warning's annual platform for North West dancers and dance-makers — an opportunity to engage with new dance in Manchester each spring. After a 6-year hiatus it's back at Contact in March 2023 for a tenth edition.
North West dancers and dance-makers (aged 18+) are invited to submit proposals of short pieces of work, works-in-progress, or extracts of longer works for inclusion in this annual event.
For full details check out Word of Warning's website.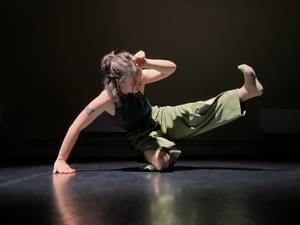 ---
STARS: AN AFROFUTURIST SPACE ODYSSEY | 9 – 11 MAY 2023
Told through one woman and a live DJ, with projected animation and captions, STARS is a moving and joyful, sensitive yet funny, Afrofuturist odyssey that, on selected nights, transforms into a celebratory club night, with multiple DJs and accessible for all.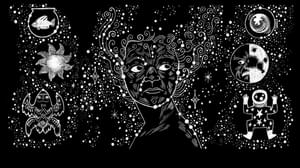 You might also like …
Sofie

Hagen:

Will

I

Ever

Have

Sex

Again?

Sofie Hagen is bringing her brand new stand-up show and her brand new book on tour.