CYC: Halo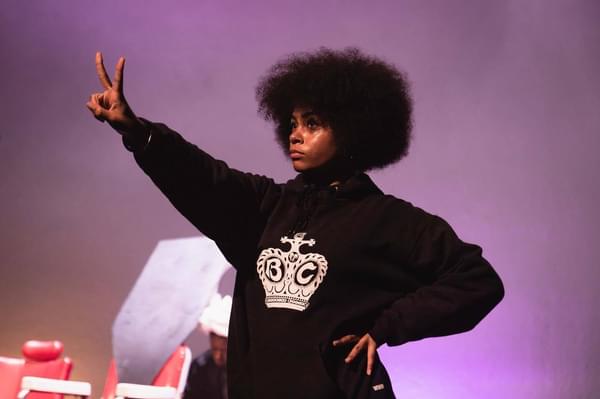 Artistic Director Keisha Thompson teamed up with Contact Young Company to direct their Autumn 22 show!
Inspired by the Halo Code, a campaign fighting for the protection and celebration of Black hair and hairstyles, Halo explores young people's experiences in schools and workplaces in regards to their hair.
Featuring songs and movement inspired by the Halo Code itself, the company also bring to the narrative their responses to writer Emma Dabiri's book, Don't Touch My Hair and the well-known Solange Knowles song of the same name.
The astoundingly talented Al Conteh was brought on board as the assistant director to work alongside director Keisha Thompson, bringing his own skill set as a dancer, animator, poet, videographer and musician to the table.
Together, they pushed the young company to fuse and share all they know and do not know about halos to create an epic, unique, timely and beautiful theatrical celebration of black hair.
"As Artistic Director and CEO of Contact, my priority is to ensure that all staff, participants and artists are protected and celebrated for who they are. The Halo Code is closely aligned with my mission, and I'm personally invested in protecting the rights of our community to wear culturally specific hairstyles, such as the afro, without restriction or judgement."

Keisha Thompson
Image gallery
Production Images by Ingrid Turner