14%: Movement Workshop with Christopher Brown
About 14%: Movement Workshop with Christopher Brown
Fancy fine-tuning your goal celebration?
In this free movement workshop with Christopher Brown, you'll explore the synergy between players and supporters through ensemble lead work.
Explore what belonging and identity mean to you through a playful and collaborative movement journey.
About Christopher Brown
Chris B is a multidisciplinary artist from Cumbria. He makes projects about people and the places they come from. He is currently developing his first short film with ACE support.
He has movement-directed productions at Contact and The Roundhouse London. Across the summer of 2023, Chris travelled abroad and trained under Ezio Tangini in Butoh and with Valentina Bordenave on the Unfold Program. Later in 2023, he will be working as a movement dramaturg on the UK tour of 'Water is Attracted to Water'. Learn more here.
"Chris' approach to making movement is collaborative and empowering. He brings in the most contagious energy and enthusiasm into the space, as well as unique, creative & exciting visual ideas." - Hetty Hodgson, Pigfoot Theatre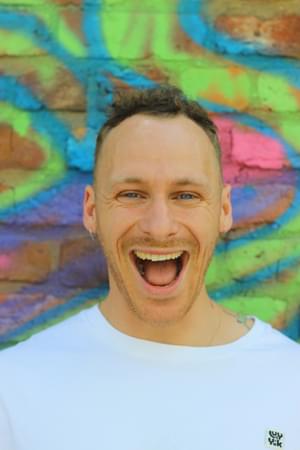 You might also like …
14%

–

Step aboard a journey into British identity. How do we find belonging? Football shirts? Baked bean sandwiches? This tilting play will be a kick to the senses. Funny, frank and fragrant. Set against the frenzy of the Lionesses' success.…

Contact Presents

14%:

National

Anthems

At the top of any match, footballers and fans often sing (or do not sing) their national anthems.

Workshop