Origins of our Manifesto of Care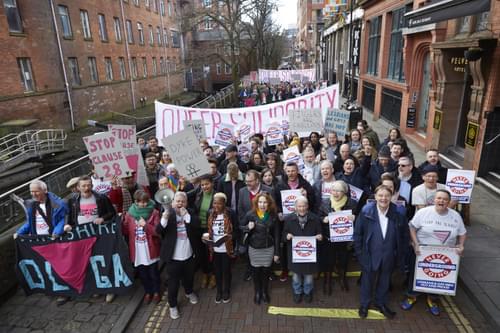 WHERE DO WE WANT TO BE AND HOW DO WE GET THERE?
Political parties and social movements create manifestos to explain their vision of what the world should look like – and how to make it happen.
How can we make the world more caring? How can we look after each other and the planet, in the face of public service cuts and climate crisis? It's a huge task that can often feel daunting. At Contact, we've decided to take our own organisation as a starting point. What can we do to become a more caring arts institution? How do we relate to the people and communities we serve?
---
BURNOUT IS A HUGE ISSUE IN THE ARTS WORKFORCE
On a daily basis, we collaborate with freelance artists and creatives who are fighting to make ends meet in an underfunded and precarious industry. Our own staff are always trying to do more with less, and burnout is a huge issue in the arts workforce. Many young people don't feel welcome in arts and cultural spaces in Greater Manchester, and shows and exhibitions can often seem a world away from the challenges audiences are dealing with day-to-day. By thinking about how we care for each other and for ourselves, we can start to find new ways to change things for the better.
---
WHAT DOES A CARING ARTS INSTITUTION LOOK LIKE?
We want to talk to people who are interested in helping us transform the future of Contact. We met with our staff, artists, young people, audiences and freelancers to ask questions about care. What makes you feel safe, supported and respected? What does a caring arts institution look like? How do you cope with your work life? How can we make sure that people who come to Contact have the best experience possible?
We used these conversations to create our own Manifesto of Care – a public statement of the beliefs and rules that should shape a caring arts institution. We developed a set of principles and rules for our caring institution. The Manifesto now informs Contact's vision and working practice.