Queer Contact Returns for 2023
News
26 Apr 2023
News Story
Queer Contact is back, baby!
We can't wait to celebrate queer culture with a lineup of the UK's most extraordinary LGBTQ+ talent. Learn all about our flagship queer arts festival below, and secure your tickets today!
---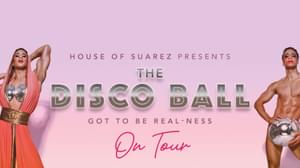 House of Suarez: The Disco Ball | 4 Feb 2023
First up, we have House of Suarez's DISCO BALL taking its legendary centre-stage spot. Get your dancing shoes on, and we'll see you at the ball.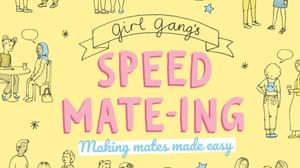 GIRL GANG MCR: SPEED MATE-ING 2023 | 6-7 FEB 2023
Taking inspiration from dating shows, bad business meetings, teenage sleepovers, art attack and agony aunts, Girl Gang invite you to undertake creative challenges and respond to conversational topics, creating authentic connections between new friends, quickly and fear-free!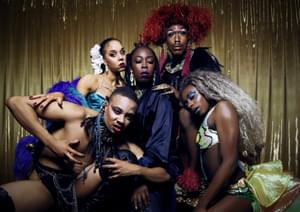 THE COCOA BUTTER CLUB | 9 FEB 2023
Next, The Cocoa Butter Club are here to moisturise a dry and dusty performance scene by showcasing Queer performers of colour!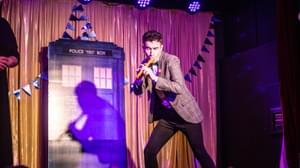 GALLIFREY CABARET | 10 FEB 2023
Jump aboard the queerest TARDIS in time and space for a night of cosmic drag and cabaret, all inspired by the greatest TV show in the universe – DOCTOR WHO.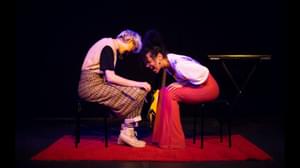 LADYFRIENDS: WRITING FROM LGBTQ+ HISTORY | 10 FEB 2023
Join writer and director Clodagh Chapman for this insight into making new work from queer history, drawing on her latest production Ladyfriends.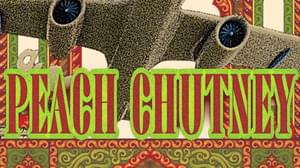 THE BITTEN PEACH: PEACH CHUTNEY | 11 FEB 2023
Calling all gorgeous passengers to the Queer Contact lounge as we prepare to jet you off on an epic airline voyage! Your Sexy, Silly, Sassy & South Asian flight crew are ready to cater to your every need.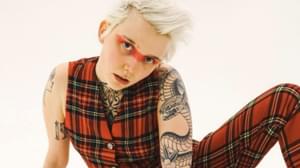 OUTSPOKEN |11 FEB 2023
Join some of the North West's finest queer spoken word artists as Outspoken returns for a spellbinding evening of performance.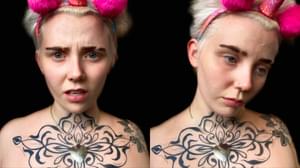 OUTSPOKEN POETRY WORKSHOP | 11 FEB 2023
Join one of the North West's finest poets for a workshop exploring queer joy.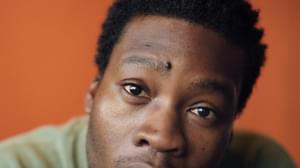 50 THINGS THAT SHAPED ME WITH FISAYO AKINADE | 12 FEB 2023
Join Fisayo Akinade as he shares 50 things that shaped him in conversation with Contact Artistic Director and CEO Keisha Thompson, as part of Contact's 50th-anniversary celebrations.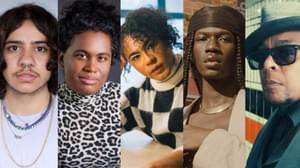 WHEN ALL IS SAID | 13-17 FEB 2023
What secrets would you tell a complete stranger? Contained within these new stories by Travis Alabanza, Felix Mufti-Wright, Octavia Nyombi, Ebun Sodipo and Campbell X, are secrets – and you're invited to listen.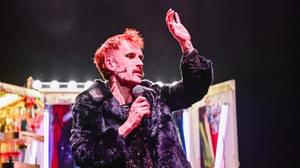 GRANDMOTHER'S CLOSET | 16 FEB 2023
Join Luke Hereford (he/they) on a journey of queer self-discovery through the glamorous spirit of his Nan, all to the tune of Madonna, Kylie, Kate Bush and his favourite pop divas.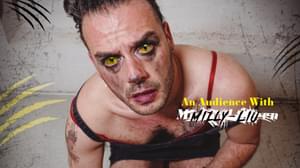 AN AUDIENCE WITH MILLY-LIU | 16 FEB 2023
The cat's out of the bag and Milly-Liu is ready to spill the beans on all your favourite celebrity pussies. She's worked with the best of them, and been to bed with the rest of them! Come join her (if you dare), but be warned, she'll throw you around like a half-dead mouse.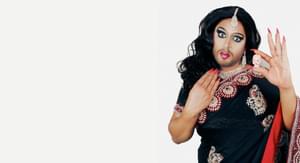 LADY BUSHRA: ROBBED | 17 FEB 2023
Don't miss the chance to see the hilarious and iconic drag comedian Lady Bushra as this 'teenage' starlet takes you on quite the unique journey! Hailed from the 'exotic land of Bradford' Bushra is your South Asian 'Karen' so get ready to hear her unique take on how everything is anybody's fault but hers.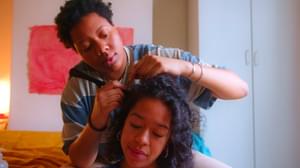 DZIFA: WATCH PARTY | 18 FEB 2023
We are inviting audiences to join us on this intimate, rhythmic journey as we watch Dzifa, a short film directed by Savannah Acquah, and ask Queer Black artists to respond to a variety of the film's themes.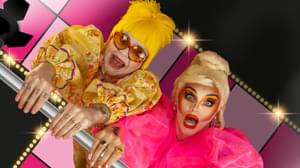 GINNY LEMON AND SISTER SISTER: YOU KEEP ME HANGIN' ON | 18 FEB 2023
Breakout stars of RuPaul's Drag Race UK Season 2 (and the two most despised queens), Ginny Lemon & Sister Sister are trying to bring you the most disappointing drag show you've ever seen!