Call Out: 50 Hours of Freedom Artist Residency
News
11 May 2023
News Story
Contact and Manchester International Festival are looking for three Greater Manchester-based, non-binary artists to participate in a 50-hour artistic lock-in at Contact.
In celebration of Contact's 50th birthday and as part of Manchester International Festival, three artists will take over the Contact building for 50 hours from Wednesday 12th – Friday 14th July.
They'll be on a mission to create exciting new work based on a brief set out by award-winning international artist, Danez Smith.
The artists will then share this new work with a live audience at 6pm on Friday 14th July at Contact in celebration of International Non-Binary People's Day.
Are you interested in being part of the lock-in? Keep reading!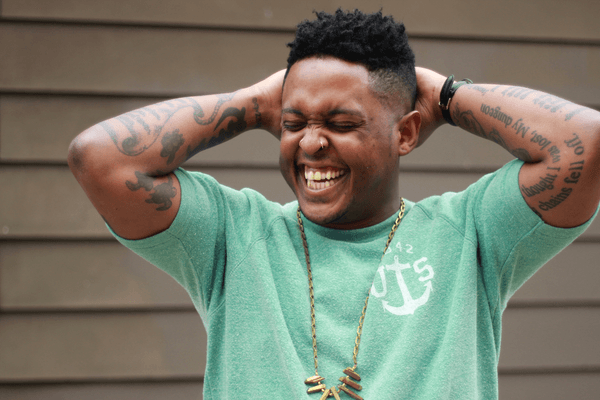 Check
out
the
50
Hours
of
Freedom
live
event!
Learn more about 50 Hours of Freedom, presented by Manchester International Festival and Contact, and featuring award-winning international artist Danez Smith.
Who are you?
We are looking for three Greater Manchester-based non-binary artists
You must be over the age of 18
You can be at any point in your career
Artists working in any artform (poetry, theatre, live art, music, dance, or anything else)
Artists interested in developing their network and practice
Please note, this is a paid opportunity with a £450 fee.
What do we need from you?
Please submit a short piece of work that answers the question 'what does freedom mean to you?' and complete the Microsoft Form at this link or on this page.

Please send your submission as a link within the form (e.g. to a YouTube video, Soundcloud, WeTransfer, Google document). Video or audio submissions should not exceed 3 minutes in length.

Deadline for Applications
The deadline for applications is Thursday 1st June 2023, at 6pm.
You might also like …
Sofie

Hagen:

Will

I

Ever

Have

Sex

Again?

Sofie Hagen is bringing her brand new stand-up show and her brand new book on tour.