Rory Aaron: This Town
"This is for those from the far-off towns that nobody's heard of. Who sit on busses rolling backwards out of cities and watch everything fall into silence."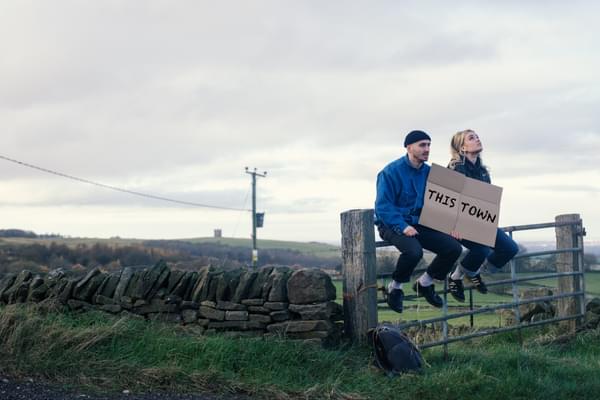 This Town is a modern-day epic narrative poem, performed and written by exciting new talent Rory Aaron (BBC New Creatives, Southbank Poetry Collective).
An ode to home, This Town uses powerful spoken word to transport us to a post-industrialised landscape, weaving together stories of loss, PTSD, and friendship.

"This Town is not about a place at all but an affectionate tribute to the residents. Aaron shows insight into, and respect for, the characters making the play absorbing and moving"
"A distressing, heart-thumpingly dynamic sequence... an unmissable hour of theatre"
CREDITS
Commissioned by Contact and Derby Theatre. Supported using public funding by the National Lottery through Arts Council England. Partners Kings College London Military Health Department.
Written and Performed by: Rory Aaron
Director: Cheryl Martin
Producer: Roxy Moores for Contact
Performer: Kate Ireland
Composer: Blythe Pepino
Movement Director: Chris Brown
Promotional photography by Audrey Albert.
ABOUT RORY AARON
Born in Derby but based in Manchester, Rory moves between the worlds of poetry, music and theatre. A former teacher and youth worker, Rory was a part of the BBC New Creatives scheme in 2020, and is currently part of Southbank's 2022 New Poets Collective. Rory has published his first collection with Bearded Badger Press, and has a second coming out with Verve Press in April 2023. His first two-person show 'This Town' will be showcased at Contact & Derby Theatre in March 2023.
Image gallery
Production Photography by Max Stone