Shop
Secure a copy of 2120 - our vinyl album - today!
The album was inspired by and recorded during the major redevelopment of Contact between 2018 and 2019.
2120 forms part of a time capsule project and this is the first press of the vinyl installed in the newly re-opened Contact in 2020.
---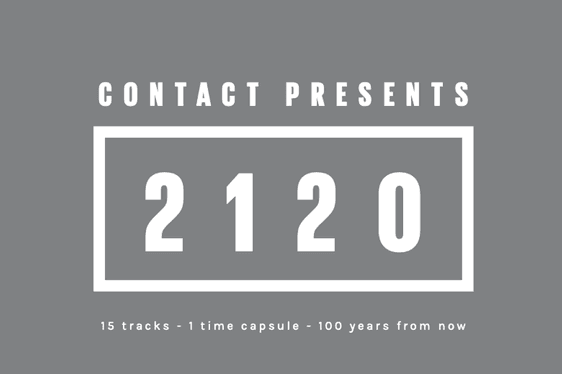 2120
£50
An exclusive, limited edition vinyl album. Experience specially recorded tracks by 38 musicians who once found their musicality at Contact.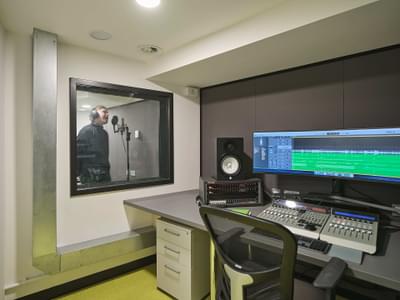 ---
Tracklist
1. FIRE - Yussuf Maleem, LayFullStop, Wobz and Bonnie Schwartz.
2. RING ON A ROYAL - Chunky Tobija Wilson, Isaiah Hull and Countours

3. NEW FACES - TMNMS, Blind Mic, Blakk Ice and Bonnie Schwarz
4. KINGDOM - Ali Gadema and Chi Prophecy
5. MAN UP - Busha Mann, Martha Pryer and Wobz

6. THE MANCHESTER WAY - Tobija Wilson and TMNMS
7. SOUTH MANNY (Spoken Word) - Caveman
8. CHILDHOOD IS INNOCENT, BUT IT'S NOT (Spoken Word) - Yussuf Malaam
9. THE MANCUNIAN SPEECH (Spoken Word) - Reece Williams
10. NOT READY FOR TODAY - Contours, Rowan Lark, Cave Man and Busha Mann
11. RHYTHM OF OUR HEART - Blind Mic, Mica Sinclair, Persia and Chi Prophecy
12. MAKING CONTACT - Chunky, Tobija Wilson, Isaiah Hull and Contours
13. INDIGENOUS - Ruby Ann, Kid Katharsis and Blakk Ice
14. THE COUNTDOWN - Isaiah Hull
15. AUDIO DOCUMENTARY - Sam Malik, Wesley Thistlethwaite, Rowan Lark, Caveman and Mica Sinclair
---
CREDITS AND FUNDERS
Executive Producer - Sam Malik
Assistant Producer - Liam Collins
Mix & Mastering - Ian Steward

Funded by Contact and PRS Foundation
Supported by Breed Media
---
Donate today
However you choose to support, by making a donation or booking a show, you are helping us to empower young people to develop their confidence and creativity.